All my life, like a normal person, I was born and raised using Windows. I've enjoyed my childhood getting giddy whenever the teacher would announce that we have a computer class. I'm a product of a public school so it's a freaking big deal, people!
I remember browsing through my favorite website of my favorite guuuurl Jasmine Trias using a DSL connection… in a Windows. Damn those sweet memories.
With that saying, I never considered getting a Mac. I love Apple, sure. From iPhone 3G to iPhone 6, I had all those. I have had iPods, iPod Touches, and iPads but never a MacBook or an iMac. A Windows laptop is the only thing that has been linking me into the old me — simple and unambitious.
Besides, I was happy with my Windows laptop so finally buying a MacBook is like turning my back from a longtime lover.
The breakup is always the hardest part.
I don't want it to happen but I know that it will. My Lenovo laptop was my parents' gift to me for my 18th birthday and it's almost 3 years now so it's forgivable that it no longer wants me. I have no time for people or things who don't want me and cause me inconvenience. Everytime that I try opening a tab and searching, there were a minimum of 6 pop-ups. The fuck. :————-) Ain't nobody got time for that.
Pop-ups ranging from this: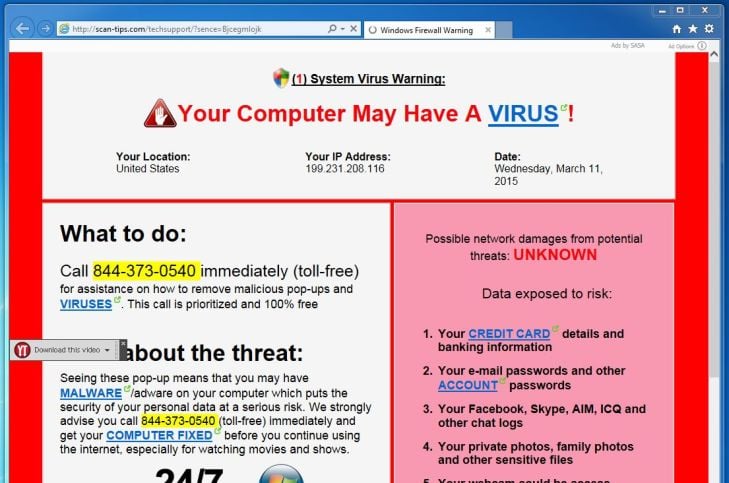 To this:
Though I know that those viruses and constant lagging of my laptop can be resolved by deleting suspicious apps, not visiting pornsites, downloading from torrent, and reformatting it, I knew I've had enough. I've tried all of those 10x the entire 3 years and it's still happening.
This is the real time when I'm allowed to say I CAN'T EVEN, LIKE OMG without sounding like a dumb blonde.
I knew then that I was in an abusive relationship that I'm the one who's in denial that Windows can't do no wrong to me. Oh, well.
FINALLY SWITCHING TO MAC
Sorry, people but I have to admit to giving Android fanboys the look whenever they're comparing Apple and Samsung. Like, have you even tried any Apple products? No competition.
I haven't tried Android but my family and friends are Android users and I feel bad for them for being frustrated everytime it lags after a few months.
Apple is thebomb.com! I enjoyed all my small Apple products so I guess why not try their MacBook? I know it won't fail me.
I'd be honest and tell you that it took me a week to finally get one. This shit kept me awake in the middle of the day (day because I work at night, so I sleep in the morning LOL). After all, the kind of money is not a joke and I should make a good decision whether to buy it or not. Is it just a need or a want? Can't I just reformat my Lenovo and make use of it for another year or so? Do I really need it now?
It's just a want, not a need
I can just reformat my Lenovo and use it for another year or so
I don't need it now
But fuck it, I want it and I can afford it and I also think my life span won't let me live until my late 20s so #YOLO! (Eew, I just used #YOLO)
BUYING IT
I initially thought of buying this in instalment since Beyond the Box has a great promo of 0% instalment payable for 24 months. I'm very keen on my savings and for the past few months, it has been stagnant so buying in installment wouldn't want me to disembowel myself whenever I look at my bank account. I always want to look at my bank account looking healthy and buying this in one go is not something I considered.
Although, that's not me. I'm proud to say I am debt-free and I don't buy things that I can't afford just for the sake of buying it. I have nothing against people doing installment as long as they pay! Also, credit cards can build your credit score as long as you're a good payer. Anyway, as I've said, that's not me so I closed my eyes, withdrawn my money, and paid.
Beyond the Box Market! Market! was generous enough to offer PHP6,000+ discount because I paid in cash. I'm also lucky to have received freebies worth almost PHP4,000!
The whole buying experience was good except for the guy who assisted me. He thought he was being funny and cute when in fact, he was acting like a jerk. I don't appreciate staff hitting on me when I'm there for their products or service… and not for them. Anyway, he taught me the basics and he was being fucking rude and jerky like we're best friends.
I stormed the hell out of there and decided to just self-teach myself before I punch someone in the face.
I took the baby home and got it a transparent case. I loooooveeee it!!!
This is the MacBook Air 13″ 2015 edition. It's so thin and can give you paper cut lol but I'm disappointed as it's kinda heavy!
It's my 2nd day of using it and surprisingly, I'm not dumb and can actually navigate the hell out of this shit pretty good. I'm using Windows at work and so far, I'm not confused in using them both.
VERDICT
Honestly, I'm underwhelmed. Sure, it's aesthetically-pleasing, great graphics, fast processing, and all those things but I don't know! With that price, I was expecting more. I don't regret buying it, though! I think it's a great investment and this will probably last me 5 years (hopefully!).
Maybe I'm just a Windows girl forever and ever???