This is actually very self-explanatory. Do you really need that 180 PHP cup of coffee everyday? Like, really need it that you can't function without that Starbucks blend? I am a fan of dining out every once in a while when there's an occasion or if I just want to treat my family but I know how to differentiate my needs and wants. When I went to Europe, I bought winter clothes in Baguio which only costs PHP 160 for a coat! Why would I need a branded item when no one would even care? As long as I am warm and happy, I'm good. I am actually still wearing my clothes I bought 5 years ago because I don't see the need to buy new ones. If you feel like you can live without something, then don't buy it. It will just make you happy for a while but it will leave a dent on your savings.
A different account from your payroll account. I have 2 accounts: savings and payroll both of which from UnionBank. I also have a BPI card to receive some payments and that's just it. What I do is that everytime my employer sends me money on the payroll account, I go to my bank app on my phone and transfer 80% of it to my savings account. I literally cut my savings card so I cannot withdraw my money in it. Stupid but it works. LOL.
I don't have a credit card and neither do I plan to have one anytime soon. I am not a financial guru but I highly discourage spending money that you do not have yet. It feels good to spend your money that is already there instead of enjoying things and having it become a burden after. I'm really not a fan of interest, as well. So please! As much as you possibly can, AVOID CREDIT CARDS!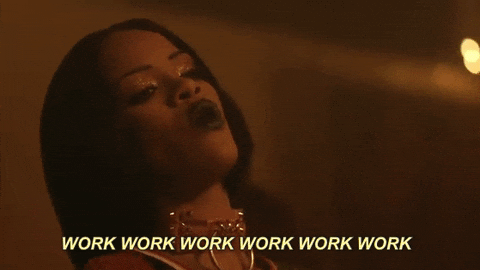 Or a raket, or a gig, or whatever you call that! Being an employee surely pays the bill but let us not kid ourselves and let us admit that traveling is a privilege. You cannot travel when you do not have money so use all your resources to have extra money. I don't encourage people to spend all their life savings just to travel. Coming back from my Eurotrip, I am happy that I am not yet completely broke and there is still enough saving for me and my family. Find a sideline or a part time job where you are good at! I love selling so I still sell cosmetics and women's stuff every now and then. At one point, I earned six-digit just by doing this. Start small then work your way up. It doesn't matter if you are not earning that much with your other job but what's important is you're consistent and you have a steady flow of income.